TESTIMONIALS
Good communication, very knowledgeable about the market, and shows a real interest in the clients needs.

— David Ervin

My wife and I really appreciate your dedication and hard work helping us sell our house. It has been a wonderful experience working with you, and we would highly recommend you and Keller Williams Realty to anyone who has property they want to sell....

— Rosie and Doug Rochat

Professional, knowledgeable, market savvy, informative, courteous, prompt, tenacious, well known in the industry, and a pleasure to work with. Thanks for your guidance and leadership with this journey. I enjoyed working with you, and trust that you...

— Darrell Murrell

We appreciate all the time and effort that you expended on showing the house. It does not seem like a week went by that you were not showing it at least a couple of times.

— Rebecca and Ron Williams

Erik, we would like to thank you for your great work in helping us sell the house. We really appreciate and would like to recommend you to our friends and family to help them with their real estate needs. We trusted you from the first day we meet....

— Rodica and Petru Gutman

Erik has helped us so much with finding and buying our dream home. He was always professional, pleasant, goes out of his way to make sure everything goes the right way. Erik was always there for us whenever we had a question or concern, and he...

— Rosie Rochat

Erik, it has been a pleasure having you work with us on our recent purchase of a new home. You have consistently demonstrated a keen knowledge of the real estate market and a culture of outstanding personal relations with everyone concerned. My wife...

— Doug Rochat

Erik was great working with. He worked hard to help me find the perfect house that I was looking for. He went above and beyond than a realtor's normal responsibilities, like cleaning my gutters and installing downspout extensions that he picked...

— Katie Cafferky

Erik was excellent with the whole buying process. He was always a step ahead making sure that things were seamless from helping with the contract, finding the right inspectors, to closing the deal on time. He made sure we were protected on our end...

— Steven Raetz

Thanks Erik for never giving up and you got the job done!!!

Excellent, worked diligently on my behalf to ensure I was getting a great deal and felt good about the purchase.

Erik is very energetic, friendly, and fast in his profession. Whenever I tried to contact with him, he responds fast. I did work with him before to buy a couple of properties, and he did a very good job. This time I was able close my 5th Ave...

— Ahmed Faisal

At Erik's recommendation we asked almost double what we paid for it. We had multiple offers and it was under contract in a week. We made a 35% return in 6 months on our money with almost no work on our part. Erik made it all happen. We highly...

— Satoko Takaki and Jude Balsamo

Very professional and thorough. Worked hard at getting us all the information about the property and utilities needed to build. Was very prompt at returning our calls and emails. Made sure we were satisfied with every aspect of the search and...

— Bonnie and William Carlton

He was friendly, respectful of our delays, and when it was time to list we took his advice on the listing price. This was the first house we turned completely over to a Realtor, as we have had 140+ investment properties in the past and we were hands...

— Carole and Jim Wilson

Very knowledgeable about the market, good feedback throughout the selling process.

— Rita Sissel

This was my first time buying a home and it was more difficult then I thought it would be, but Erik stayed positive and helped with all my questions and stressful moments.

— Sarah Hiefner

Enjoyed working with Erik. Even with the problems we experienced with the closing, you made it seem like it was a seamless process. My hat is off to you for making it through and completing the sale.

— Thomas Carter

Erik was very quick with the sale. Very accurate with all the information he gave. He went above and beyond what any real estate person should do. He had to deal with me and my nephew in the state of Washington and done so with the utmost respect...

— Leslie Griffin

Working with Erik has been fantastic. We are out of state investors and have a set of clear criteria that a property must meet before we will buy. We found Erik online and spoke to him a few times. He immediately understood what we were after and...

— Jude Balsamo

Erik we have enjoyed our experience of working with you and selling our house. You solved problems and provided the best assistance with each issue our family faced before and after the sale. Thanks, Erik

— Tyree Moreland

Erik was a pleasure to work with. He was enthusiastic and kept the goals of selling this house at the best price.

— Gordon Norman

We thank you for your serious efforts to bring us buyers and then especially thank you for working through all of the unexpected damages that required extra calls and work. We thank you for your professional competent services.

— Sarah and Lloyd Duke

Erik is the best agent I have ever met. He is hard working and kept me up to date on everything. He is an honest guy that will help you until you close on the house that you want. He suggests good people for your home inspection. Erik is a great and...

— Shane Duckworth

Erik is great! Will have tons of houses lined up for you to look at and work hard to get you what you want. Always pleasant, professional and a joy to have as an agent. Let him work for you..... you won't regret it!

— Robin Blankenship

Erik is an incredibly patient, detailed oriented professional who cares deeply about getting his clients the best deal possible. We are very grateful we were able to work with Erik, while relocating from Washington state. Erik listened to what we...

— Sarah and Tim W

Erik did what 2 other agents couldn't do. I had my house listed for 1 year and no sale, I then listed it with another agent for 6 months no offers. Erik had it 2 Months and sold it at a great price. He was knowledgeable and very caring! I would...

— Linda Bailey

Erik did a great job of keeping me informed of what was going on with my property. He would call me at least once a week. He did a great job of marketing my property and I loved his pictures. He was really helpful. Planning on using him again and...

— Bill Harrell

Erik was the perfect realtor. He always gave a prompt response to all emails and texts. He answered all of our questions and when I was stressed over the loan process he was able to keep me informed and did it with a great attitude. I have bought...

— Tim and Carol Weakley

This is my first time buying a house...and Erik made it effortless. Actually, strike that, he kept me from making it a headache. I forced him to take me on showings time and again to which my responses were muddled because I didn't know what I was...

— Josh Konzer

Erik is a very nice, cooperative, and hard working real estate professional. He always tries to help his clients find a good property. He respond very fast, I like this.

— Ahmed Faisal

"I appreciate all that Erik did to sell my property. He was very zealous and dedicated to selling the property. He always conducted himself professionally and I felt that he was honest in his transactions"

— Steve Poe
Blog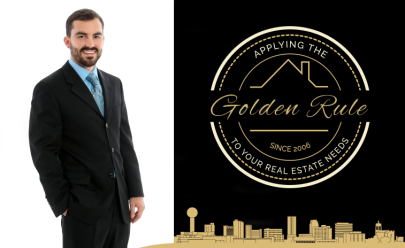 Posted August 21, 2018
Erik Wiatr makes REAL Trends America's Best List
I'm thankful and honored to have made REAL Trends America's Best Real Estate Professionals list for closed sides by an individual agent. According to their list I was one of 164 Tennessee real estate agents and one of...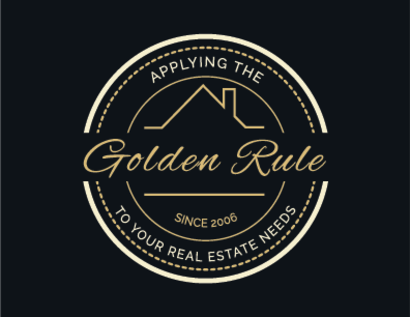 Posted January 30, 2017
Information provided by KNOXVILLE AREA ASSOCIATION OF REALTORS ©Copyright 2018. All rights reserved. This information is being provided for the consumers' personal, non-commercial use and may not be used for any purpose other than to identify prospective properties the consumers may be interested in purchasing. This information is updated weekly, however, some of these properties may subsequently have sold and may no longer be available. The Real Estate Broker providing this data believes it to be correct, but advises interested parties to confirm the data before relying on it in a purchase decision.
Updated: 24th April, 2019 10:01 PM.